WORK SAFETY EQUIPMENT
Hi-vis clothing is one of the most important part of anyone's personal protective equipment. It keeps you illuminated so that you are more visible to everyone, giving people more awareness of your presence, and this enables acting faster in the event of endanger.
We have also started to sell High Visibility Neon Safety Vests with reflective strips and become a distributor on work safety materials, all our vests are sewed in Turkey. All our vests meet TS EN ISO 20471 standards.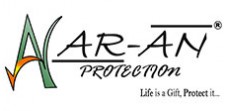 Brands that we represent: IZRASA, VIZWELL, DELTAPLUS, AR-AN SAFETY, SUNDSTROM, SACOBEL, TEGERA GLOVES, PLUM EYEWASH, EVELUX TEC, BRAUN EYEWASH, TOF EYEWASH, PORTWEST, DEMİR ve MEKAP shoes.
 We can print your company's logo on our vests and coats. Please contact us for custom orders and models. 
---
REFLECTIVE COAT
REFLECTIVE JACKET
REFLECTIVE VEST
ANTISTATIC (INFLAMMABLE) VEST 
REFLECTIVE T-SHIRT
HAT
Click here to view our High Visibility Product catalogue.
WORK SAFETY PROTECTIVE EQUIPMENTS
GLOVES (SINGLE USE, WATERPROOF, ETC.)
PROTECTIVE GLASSES
PROTECTIVE VISORS
WELDING GLASSES
EYE SOLUTIONS
EAR PROTECTORS
EAR PLUGS
MASKS (SINGLE USE, BREATHING MASKS)
HELMET
SAFETY BELTS
ROPES AND EQUIPMENTS
Click here to view our Work Safety Protective Equipments catalogue.
ADDRESS:
Adres: Yalçın Koreş Cd. Arif Ağa Sok. Özduru Sitesi
D2 Blok A Kapısı No:3 34197 Yenibosna - İstanbul